Bored In Retirement. Not.
When I announced my early retirement, some well wishers asked me if I would get bored with so much time on my hands at such productive age. When I told them that I will be working on some fun projects, which should keep me busy, they still wondered if I would feel bored after 6 or 9 months. Some call or email me every few months to see how I am doing. My relatives ask my parents if I am getting bored. It is now almost 9 months since I retired and yet my To-Do list keeps on growing and there is no scope for boredom. But it is fun that way because I am working on the things that keeps me interested and excited to jump out of the bed every morning to tackle them.
Most recently, I completed my drip irrigation and automation project to some satisfactory level. I will probably post something about it in a future post. I am happy to report that I am not yet bored and still have a long way to go. In this post, I want to give an overview of my tasks so you can understand why I don't get bored and may be it will help you decide if you should retire early or not.
For the longest time, I have been using a project management tool (a fancy way of saying To-Do organizer really) to keep track of the things that I am working on, or planning to work on. What I realized after retirement is that the list is growing faster than it did before retirement, perhaps because I have more time to think of all the fun things I can build or learn. You know that my daily routine consists of 4 hours of learning or doing projects, don't you? In those 4 hours, I try to check off as many things as I can from my To-Do list. I used to use Trello to manage my projects, but now I use Zenkit. I don't remember why I switched to Zenkit back in 2016, but both are pretty good. Here is a quick summary of what I work on a daily basis.
Don't bother reading too much from the above screenshot, but it gives you an idea about how many things I have on my plate. On the left is list of all workspaces and projects within those. And on the right are the list of things to do and my progress. Here is how my work is organized.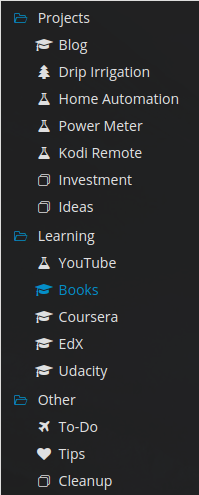 The first workspace is titled as Projects, which is my most exciting workspace. Under it, I have a bunch of projects, like writing this blog, working on some home automation projects etc. All the projects except for Ideas are concrete projects that I am working on. The title pretty much explains the project. For example, Investment project is where I would work on things that allow me to try some things related to investment. The app that I wrote way back which recommends my asset allocation ratio based on market conditions is one such example. I am working on another app now. The Ideas project is interesting. I dump all new ideas that can become a project on their own in the future. In each project, I have a bunch of items that I need to work on to complete the project. Here is an example.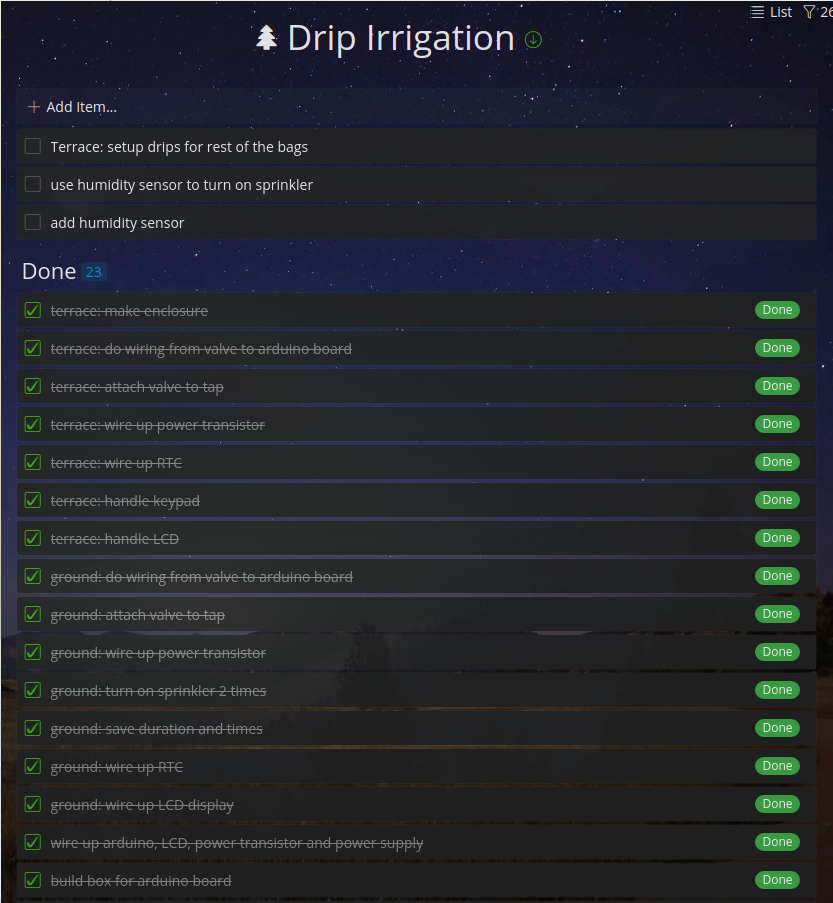 I have 104 to-do tasks (excluding items in Ideas) in just the Projects workspace, and the tasks will keep increasing as I work on them and get new ideas. I would imagine that it will take about 3 years just to check off all the projects. I am sure each task in Ideas will become a concrete project on its own and that will keep me busy for a long time.
The next workspace is called Learning which contains all the ways I want to improve my knowledge, which by themselves will trigger new project ideas ;) . The list of items under Learning includes reading Books (completed 22, still 109 books to go), YouTube playlists and MOOCs. I have a huge backlog in this workspace too. If you are wondering what kind of tasks go under Learning, here is an example of things to do in EdX (MOOC).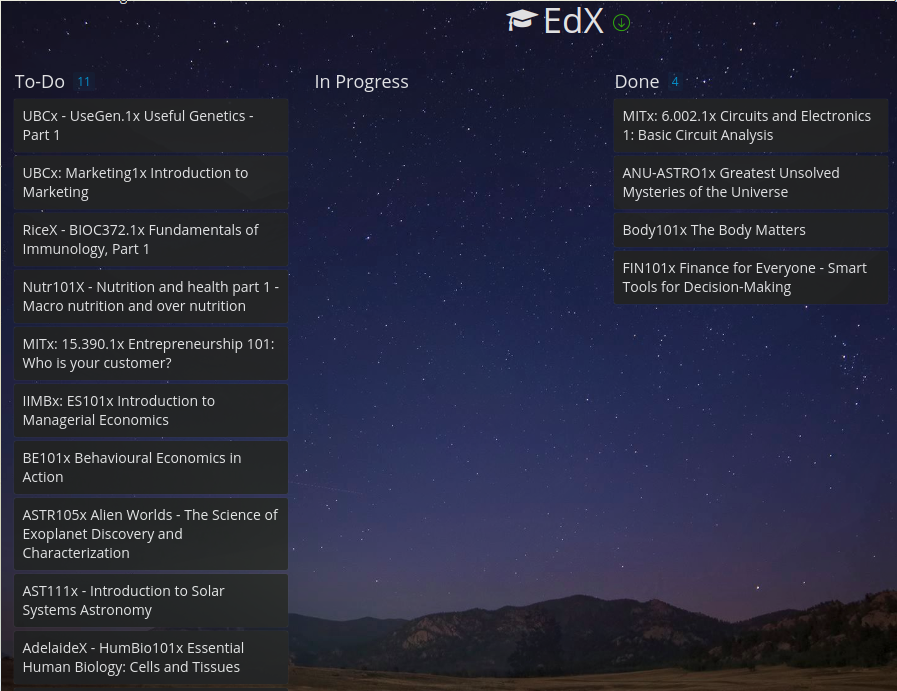 There are 146 items under learning. That might take another 3 years to complete. And if you thought that wasn't enough, I have another workspace called Others. It contains a generic To-Do list that does not fall in any other category above. These to-dos include things like pay advance tax, or do US taxes or renew passport etc. You know, the day-to-day things that one needs to handle whether you are retired early or not. I also have a Tips section in there with tips I have learned over the years such as "How to deal with jet lag" etc.
Now that is a big list for me and they keep on coming. Bored after retirement? I am certainly not, and I don't see how that can happen in the far future too. Now it is your turn. If you are planning an early retirement, did you also plan what you will do post retirement? Does that excite you and think it will keep you busy? If not reconsider your early retirement.
Leave a comment