In an earlier post I talked about how we try to do repairs where possible and upkeep things to extend the life of some products. As an extension of that post, we also wondered how we could possibly cut costs by doing some things ourselves instead of buying stuff. This again while it seems like a frugal activity (which it is) also reduces the environmental impact. I know I am talking a lot about environment without even having a degree in it. Well, my life partner has a Masters degree in it (literally).
Most of time when something breaks, we generally try to repair it or get it repaired. But there were times when we could not repair them nor did we want to buy new ready made solutions. For example in 2020, my AVR burnt up, due to a voltage spike. I could not repair it myself and I decided to get it serviced at a Pioneer service center. But the repair costs were almost half as expensive as the thing I am getting repaired. Did not seem like a good deal at all. So I decided to build my own cheap 5.1 AVR.
Later in 2021 we built our own solar panel project. Other DIY projects include rain water harvesting, shade-net setup, and drip irrigation setup. We could have hired someone like most people do, to get these things done. But there is a level of satisfaction and happiness that you get from doing things yourself. Those were all the projects that you already know about in detail through my blog. In addition we have been working on some smaller projects which I did not go into great detail because they are mostly lead by mrs. re-ynd and she was supposed to write about them but was too busy with other activities :).
We make our own cleaning agent (bio-enzymes) for our floor and bathroom cleaning liquids. It is not about being frugal as much as being environmentally friendly and also to reduce waste that we might throw away which ends up in the dumps. We also make homemade fertilizers (compost) for the organic plants that we grow. We don't generate any wet waste (left over food, fruit and vegetable peels etc) because we are using all the waste to make compost.
We also grow organic food on our terrace and on the sides of our house. There is not a lot of harvest, especially during the winter season, but it gives us a kind of satisfaction eating our own home grown crop.
While we donate most of our old clothes which are in decent condition, the clothes that have minor tears or holes are used for other purposes. Either they become the clothes that we use to clean solar panels, batteries, floor etc or they become new furniture :). Let me explain. Basically we stuff the old clothes inside a small cloth and stitch a cushion out of them. Some of our sofas are quite old and the seating area is disintegrating. So these homemade cushions not only cover the tears but also provide better cushioning (see before and after pictures below). So, dear wife picked up a new skill, namely stitching.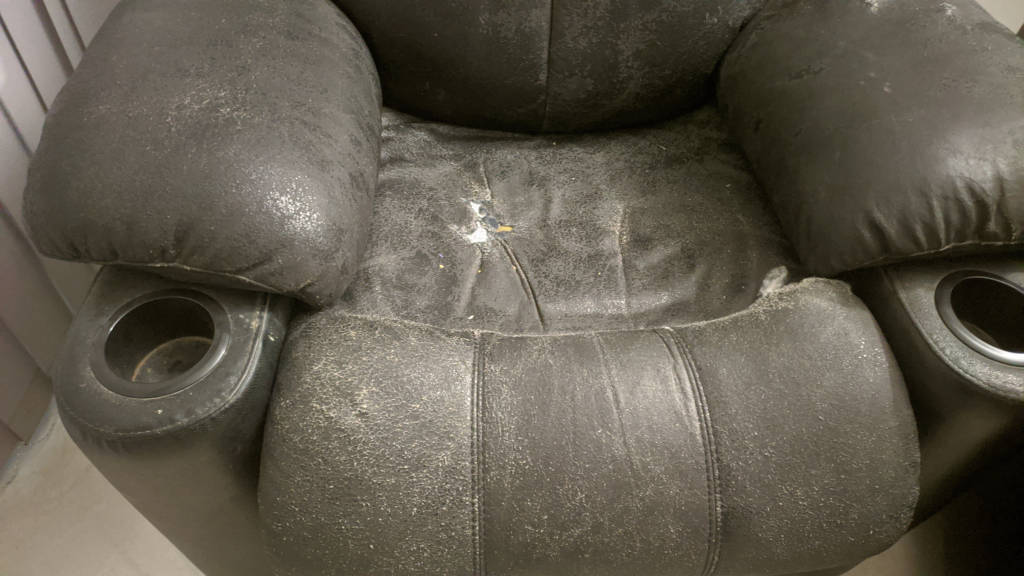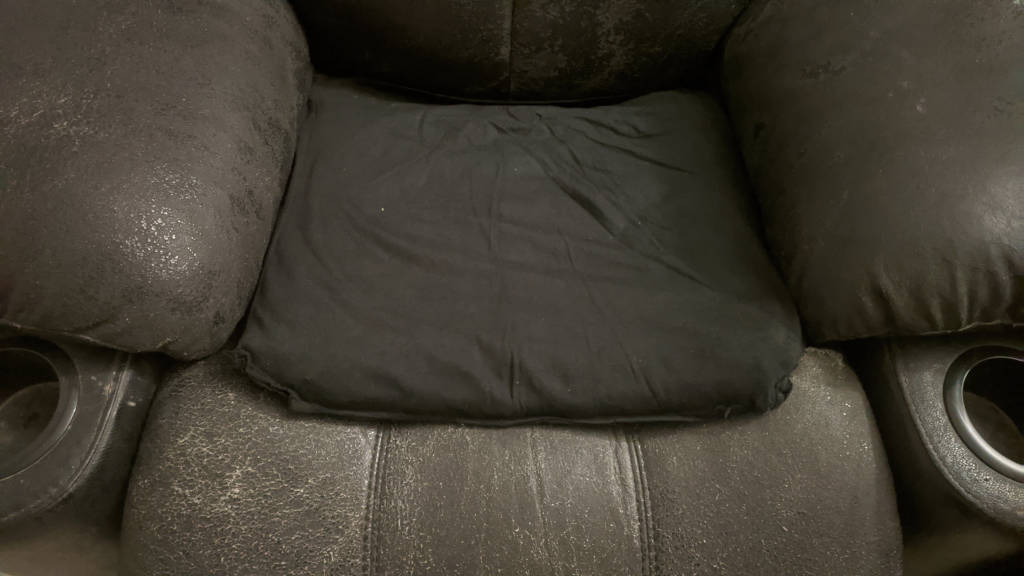 We still need to pick up a few more skills like plumbing, masonry, carpentry, car/bike mechanic, getting better at farming, etc. Working on those life skills.
Leave a comment