Organic Gardening: Shade Net Setup
In the last post I talked about how we started building our very basic organic terrace garden in the early spring of 2019. Soon the summer will start and we were worried if the plants will be able to handle the sun. Even during the spring season, the plants were having difficulty coping up with the heat on the terrace. So we decided to build a shade net. The idea was to
Setup wooden pillars on all sides of the terrace
Have wooden beams connecting the pillars
Wrap GI wires around the beams to form a mesh
Cover the GI mesh with a shade net
Zip tie the shade net to the mesh
We got down to business. For this project, my parents especially my dad helped us out a lot with setting up the wooden pillars and beams. Instead of writing about how we built the shade net, I will explain with the help of some pictures.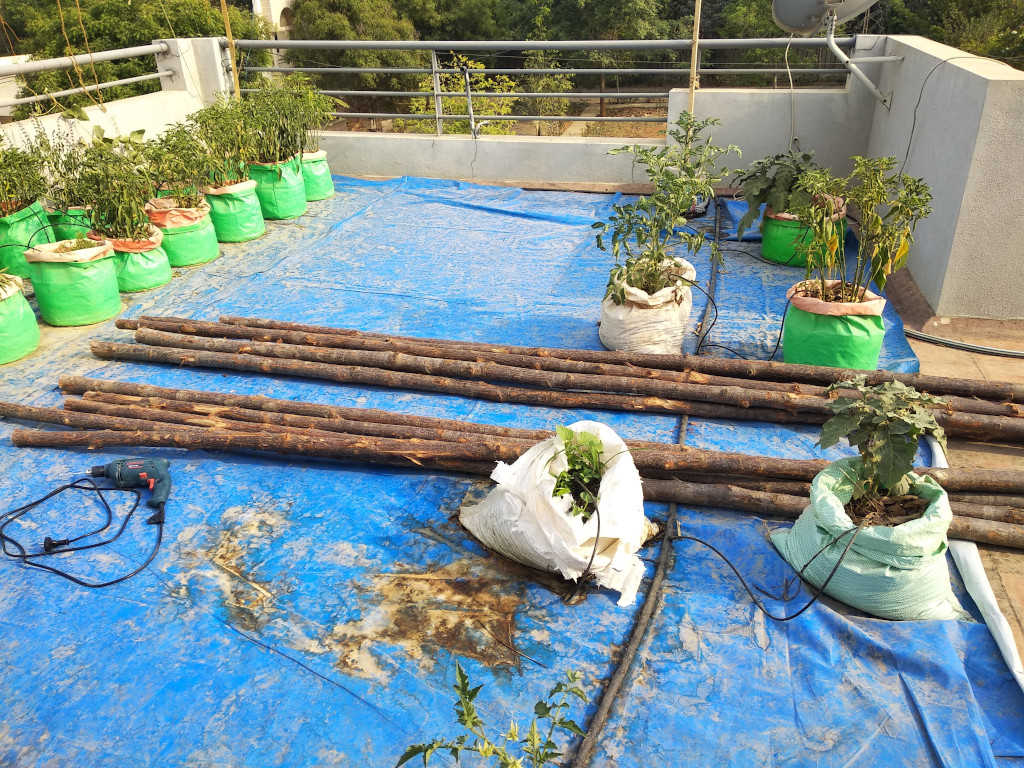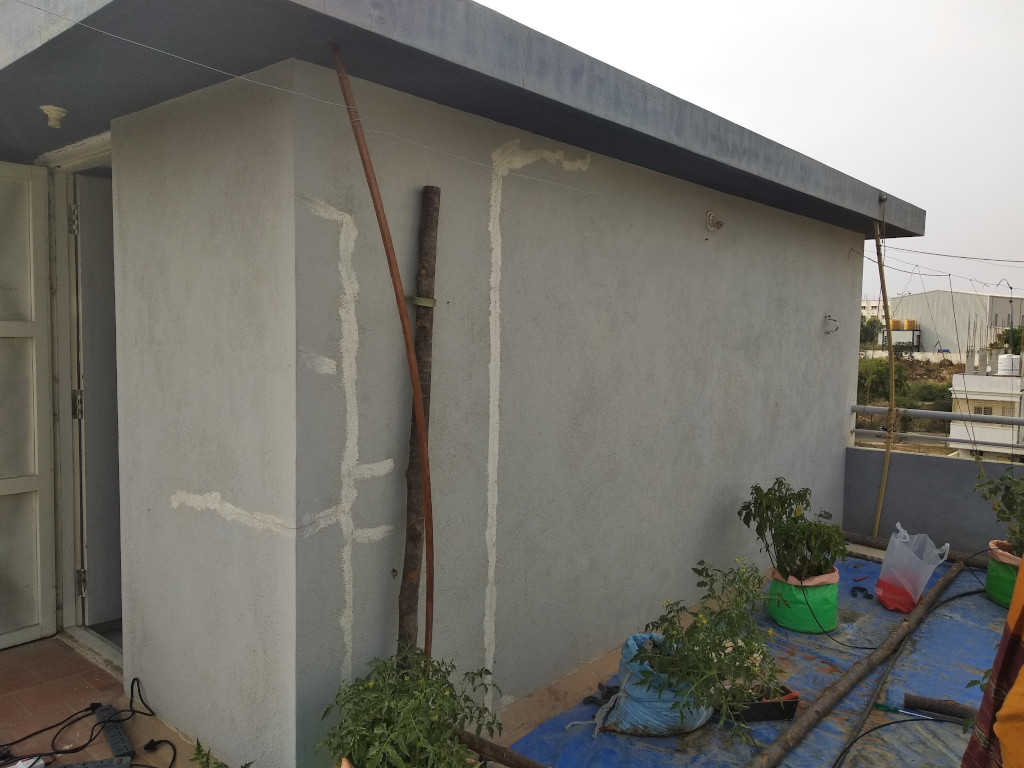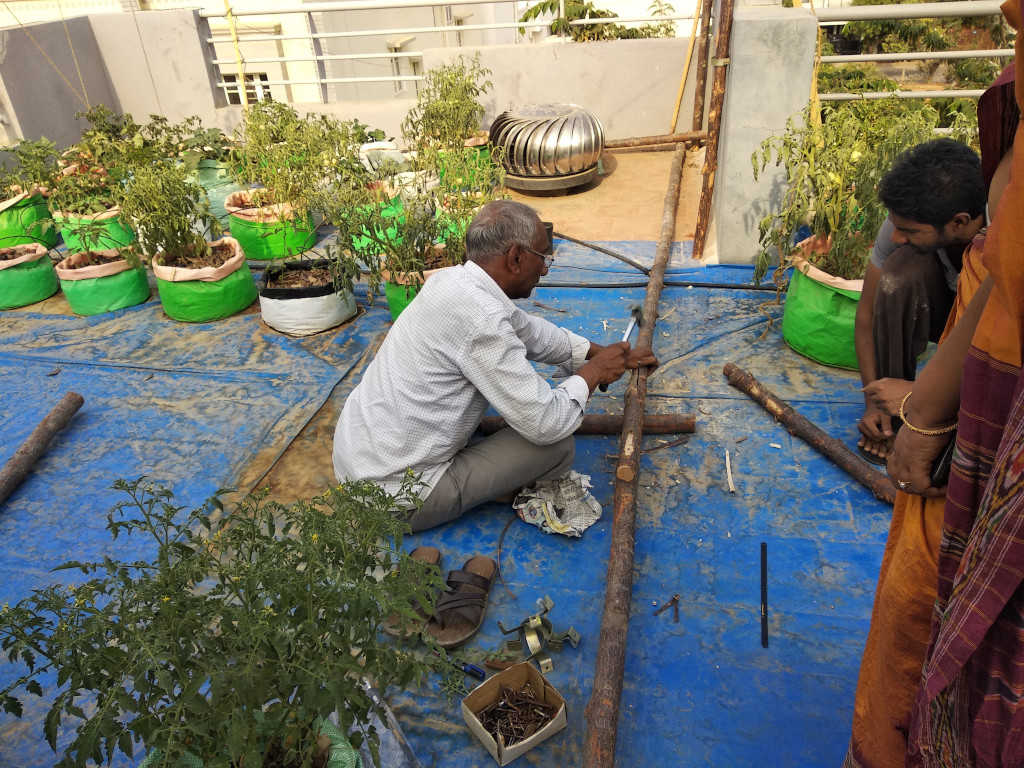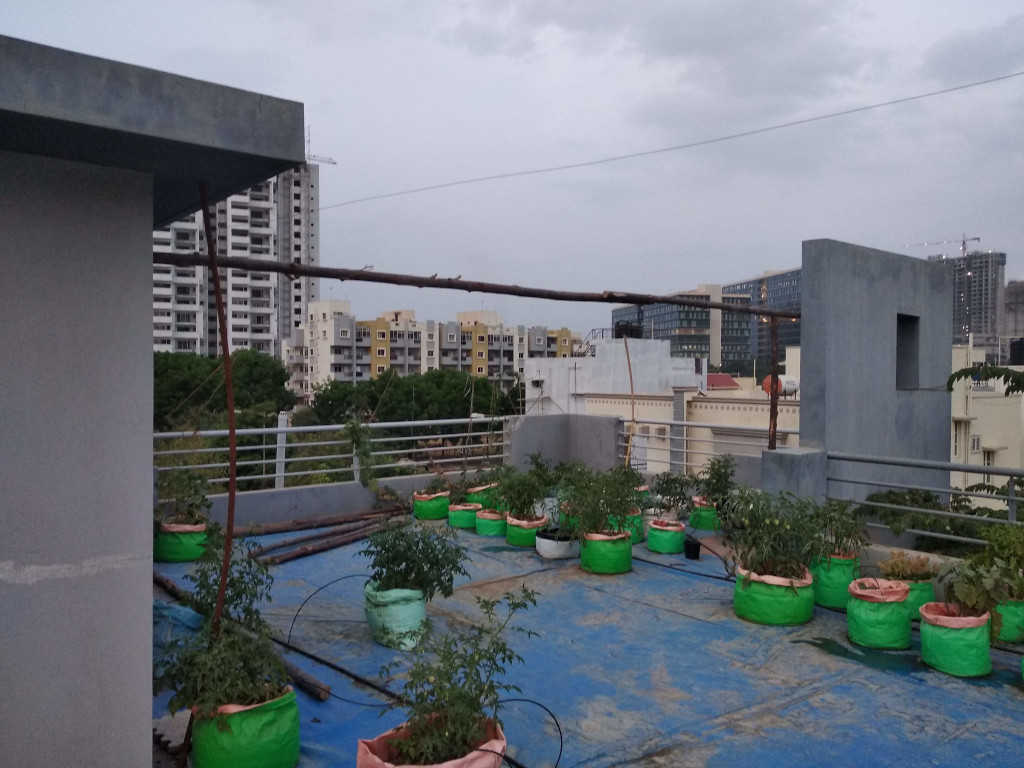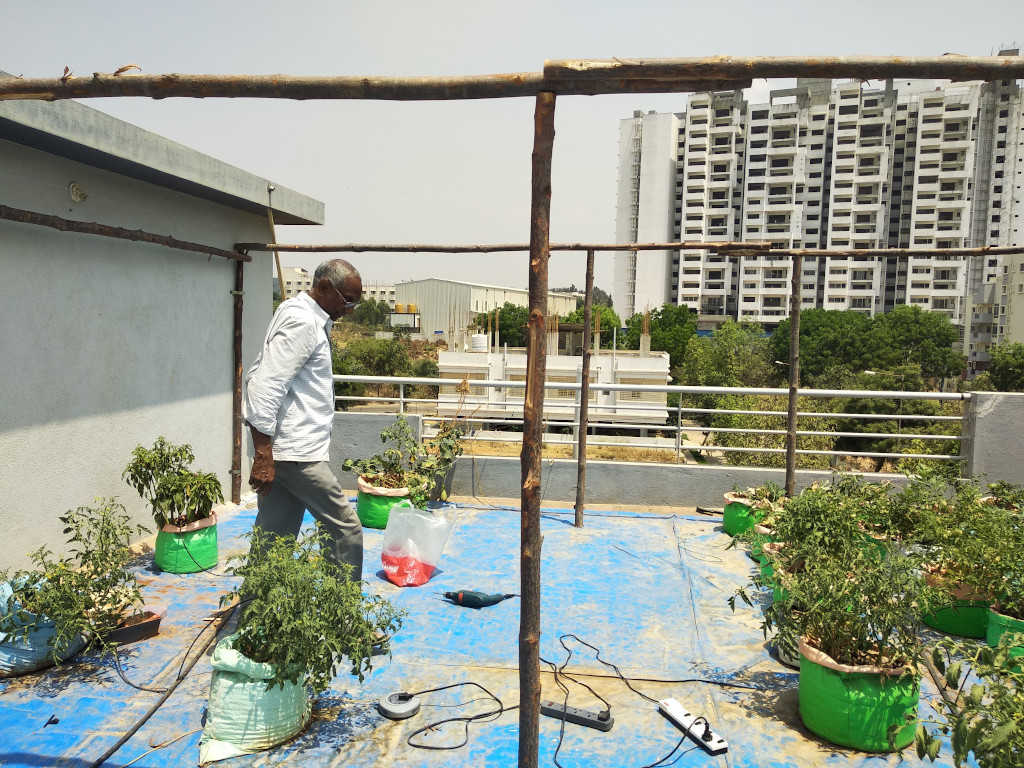 Now that the skeleton work is done, it is time to add muscle to give the design a shape :). We basically bought a bunch of GI wire and connected the ends of the beams in both directions to make a mesh out of it. Then we added the skin aka shade net. We bought a few meters of 50% shade variety, cut it to required sizes and installed them on top of the mesh of GI wire.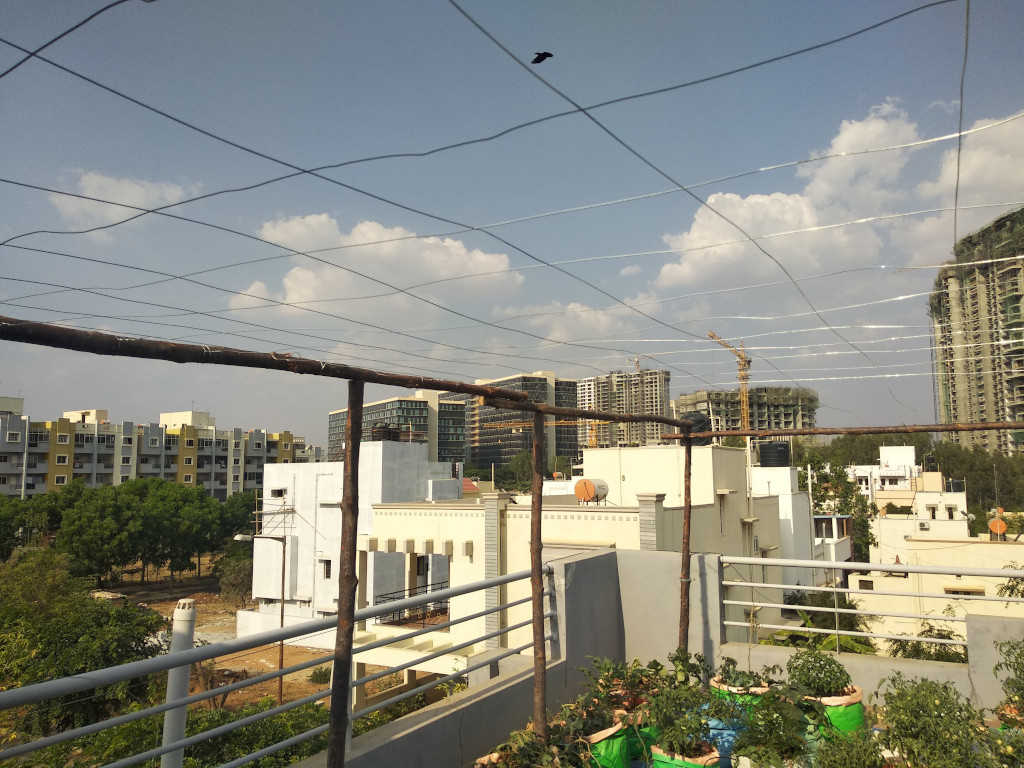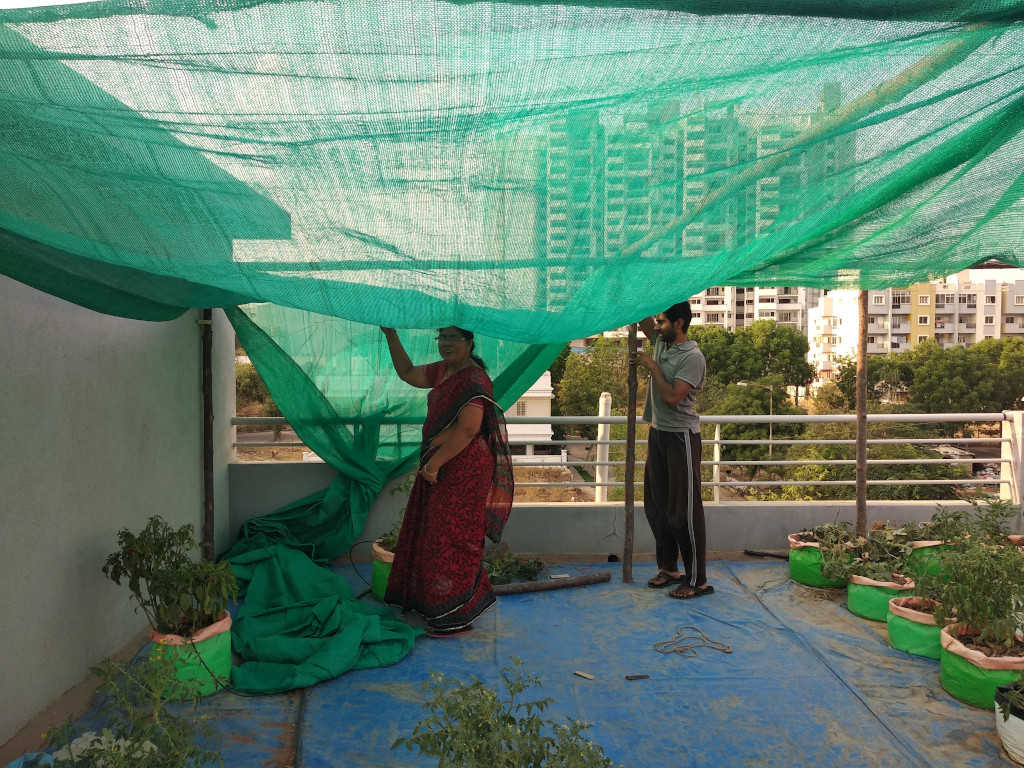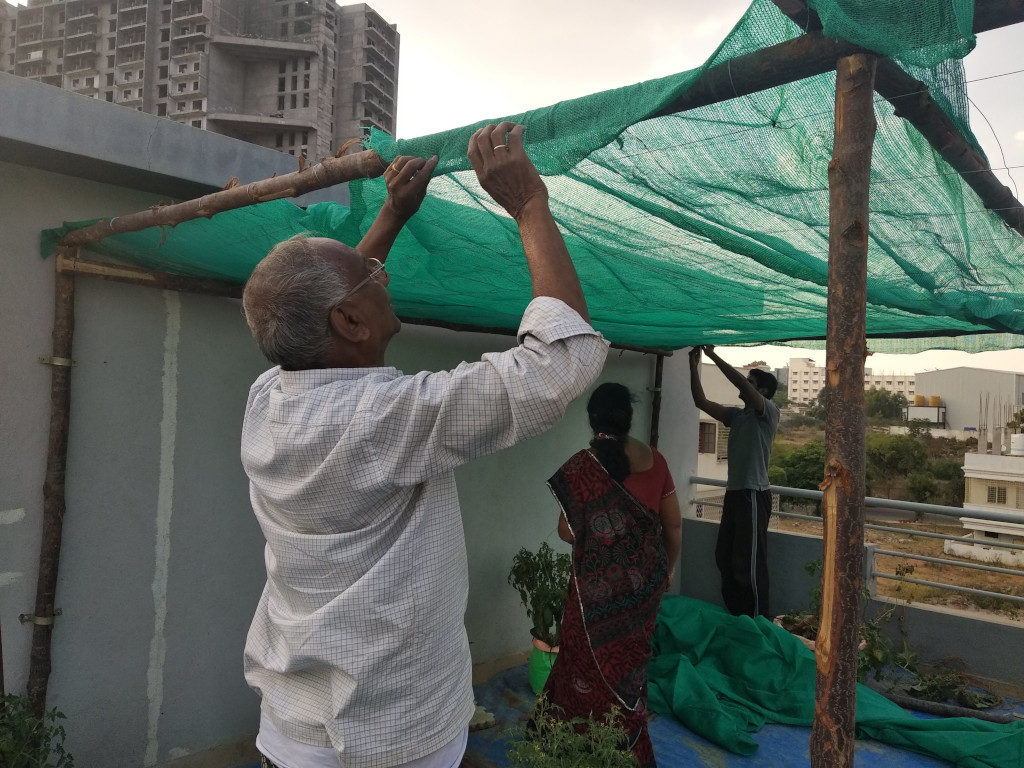 After tying the shade net on to the beams, we also tied it at each of the intersection of the GI wires using some zip ties. Otherwise the shade net would be flying up when there is breeze and that put a lot of stress on the edges where it was tied down. We were worried that the shade net would tear.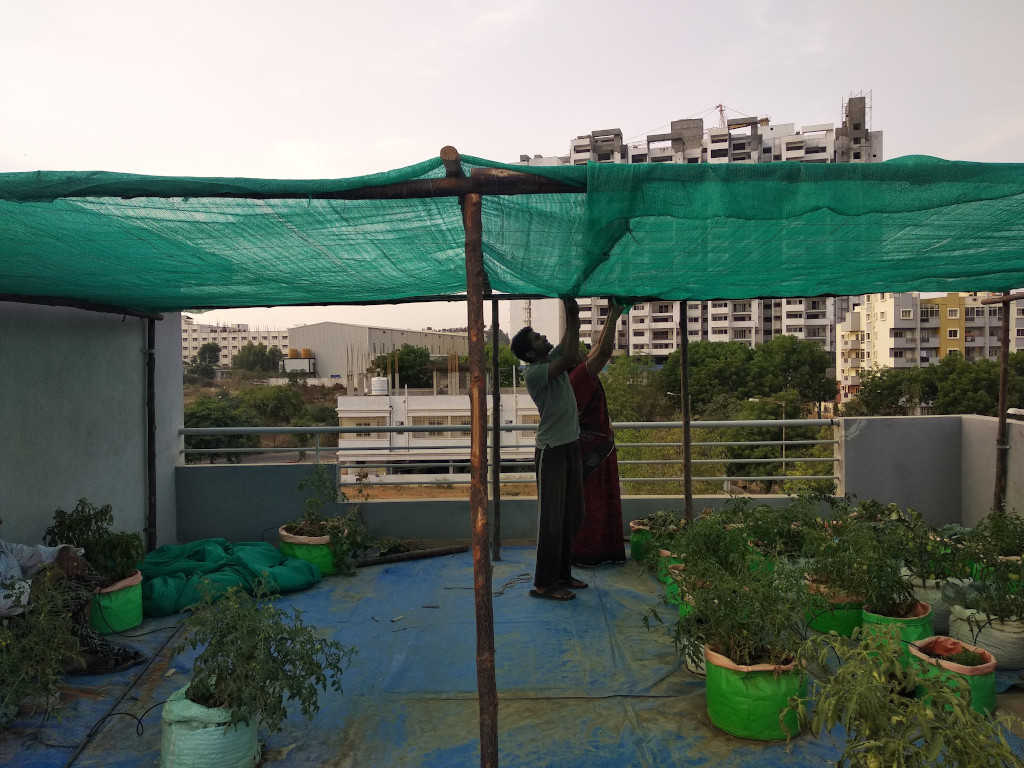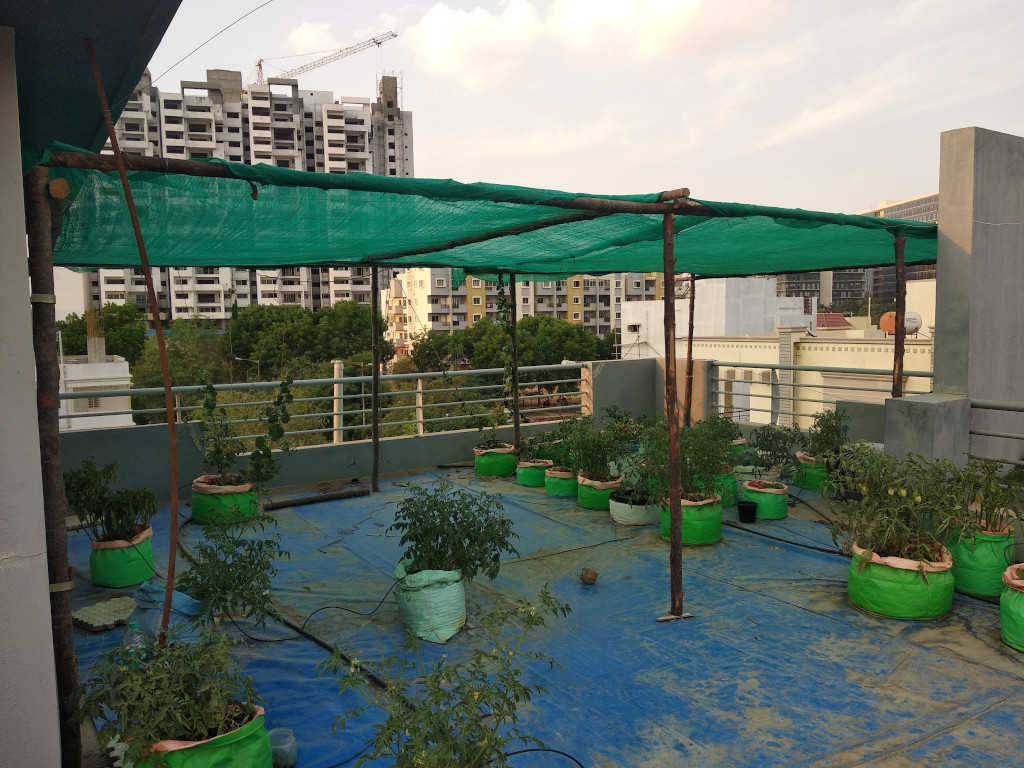 That concludes the shade net setup. It took us a week or so I think, but we were only able to cover half of the garden. We still had to do the other half but my parents had to travel and we stopped the work there. Because my dad enjoyed setting it up, I wanted to let him complete after he comes back. By the time we finished the half shade net it was April 2019 and the summer just started. In the next post I will show you some pictures of the harvest we had over the course of last year.
Leave a comment