Stock Market Is Down, I Mean Up
Just three days ago I was planning to write a post on how Sensex dropped 1190 points. In fact it went down as much as 1879 points at the lowest point in the day. But then I thought, what is the point of writing the post. It will be back up again the next day. Which is precisely what happened for the next 3 days. The stock market was moving up without a break. This has been pretty much how things were for the past several months now. One or two days the market might fall on some random news. Then it will continue on its upwards march for several days. There is absolutely no need to worry about any fall it seems.
The reason I wanted to write something on that day was because Sensex was down by about 10% from the peak at the time. Most people consider that a significant drop and an indication of something ominous (start of a bear run perhaps?). I don't make any such predictions, but it is fun to see how Mr. Market is such a manic-depressive. Such small 10% drops from the previous high are nothing to worry about. In fact they are such common place that such events should not even demand a minute of our time. They just come and go and that is how the markets like to behave.
The last time I wrote about Sensex dropping by 15% and we should not care a damn, was back when COVID-19 has just started. Then I wrote again 10 days later that the market fell by 30% from the peak. Yet here we are at a point when Sensex has more than doubled in just one and a half short years. Can you believe it? What kind of investment can double your money in less than 1.5 years? But more importantly, who could have guessed that the markets will have such a nice bull run at a point when everyone was panicking about COVID-19.
That is how unpredictable things are in life. If only I sold my house, car and my debt mutual funds and invested in the market :). But that is not one should do at all. What if the odds turned against us and the market fell another 50% from there. Which is why we always have a plan – asset allocation. Just follow your asset allocation plan and be at peace. Now, having given all that gyan, if you ask me where the markets are going to head in the next 1.5 years, I have no clue, just like before. We still don't know if this is a good time to invest or good time to book profits.
If you just look at some ratios, it seems like things are getting slightly better. Both PE (price to earnings) and PB (price to book) numbers are coming down. Volatility index is low which seems to indicate that there is no panic and the markets might keep going higher. On the other hand market cap to GDP numbers are not looking good and seem to indicate that the markets have run up ahead of GDP. The 100 day moving average numbers indicate that we are very average at this point and nothing to panic. So much for the indicators.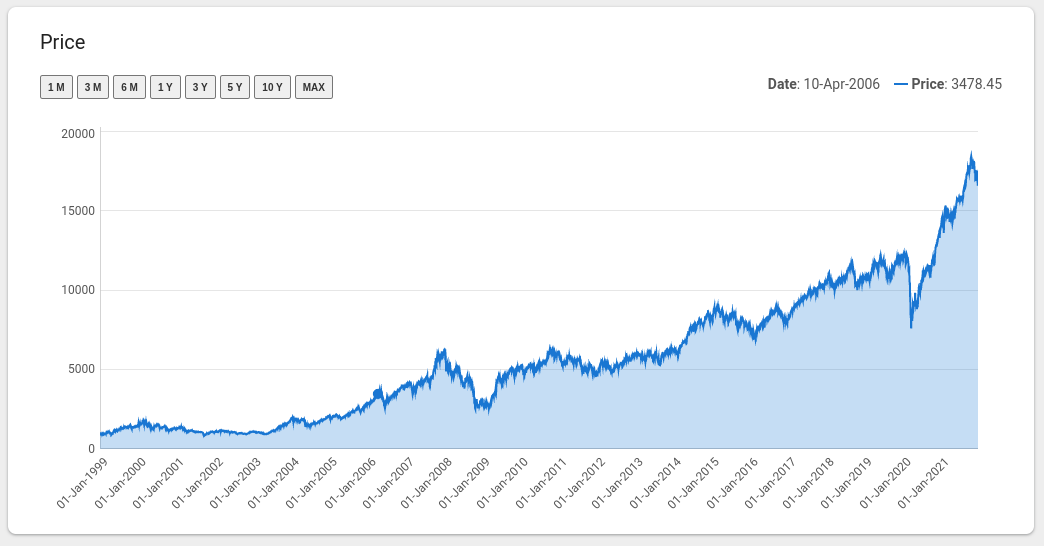 With the risk of omicron variant, we never know which way things will go. And then there is the possibility of taper tantrum and rate hikes by the FED and as well as RBI. Lets also not forget the cryptocurrency bill which also seems to be effecting the market for some reason. Budget is also coming up. Meanwhile, lets just enjoy the ride.
Leave a comment